Welcome Classic Cars !
Anjou Golf: An essential rally stopover in the Loire Valley
A fighter pilot during WW11, the founder of Anjou Golf, Roland de La Poype launched into the plastics industry following his return from the war. Count de La Poype started by manufacturing synthetic dashboards for Citroën then, inspired by the English Mini Moke, developped the Méhari with a revolutionary thermoform plastic body. Today the Mehari remains an emblem of the French 1960s. This iconic vehicle demonstrates the roots of the club and explains our passion for vintage cars.
Chic and peaceful
We propose a chic and peaceful stopover for your rally, your outing or demonstration. The clubhouse with its summer terrace and winter chimney sets our club apart as a friendly, open and cosy space for cocktails, meals or just a beer. With our 18 rooms and three studios we can accomodate up to 50 people and we offer a special parking spot for beloved classic cars. To complement your stay, we definitely recommend a visit to the nearby aviation museum "Espace Air Passion" with its important collection of historic aircraft and motors.
Try an individual introductory golf session or a group class with our pro. Play our 6 hole compact course or the 18 hole course at your leisure. Clubs, bags and buggies to rent at the clubhouse.
The green fee is 45 € with a 50% reduction on the second round for all teams of two people. The second green fee is free if lunch is taken in the restaurant.
We serve lunch from Tuesday to Sunday in season. Evening meals can be arranged for groups of 15 or more. Enjoy our south-facing terrace in summer for cocktails and beer.
Menus are from 15€ excluding beverages.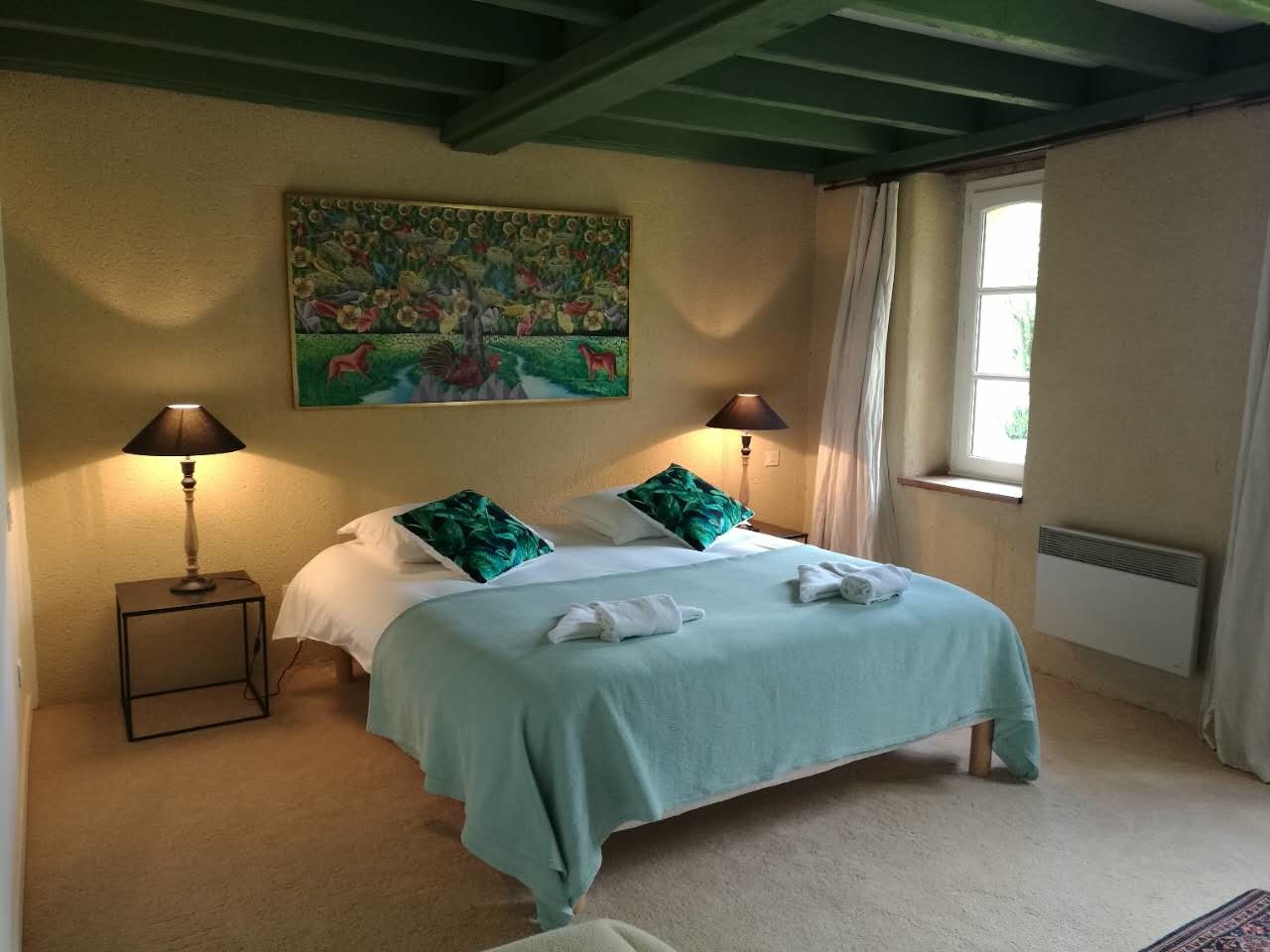 We can lodge up to 50 people in our 18 rooms and three studios. Each room has it's own bathroom. The studios are equipped with a small kitchen and therefore perfect for longer stays.
Prices start at 65€ a night for two people in high season. Breakfast (baguette, croissants, tea and coffee) is served in the clubhouse for 8€50.
Contact us if you would like to organise a special dinner in one of our neighbour's chateaux.